YARD APES HARD AT WORK
Friday, May 01, 2020
Here at American Piledriving Equipment in Canada we pride ourselves on making sure everything is looked after for our clients. This includes a final check over of our equipment after it is on the truck and ready to go.  This week we were able to enjoy a beautiful day outside getting a 375 Power Unit with 150 Vibro ready and loaded to head out to our clients site.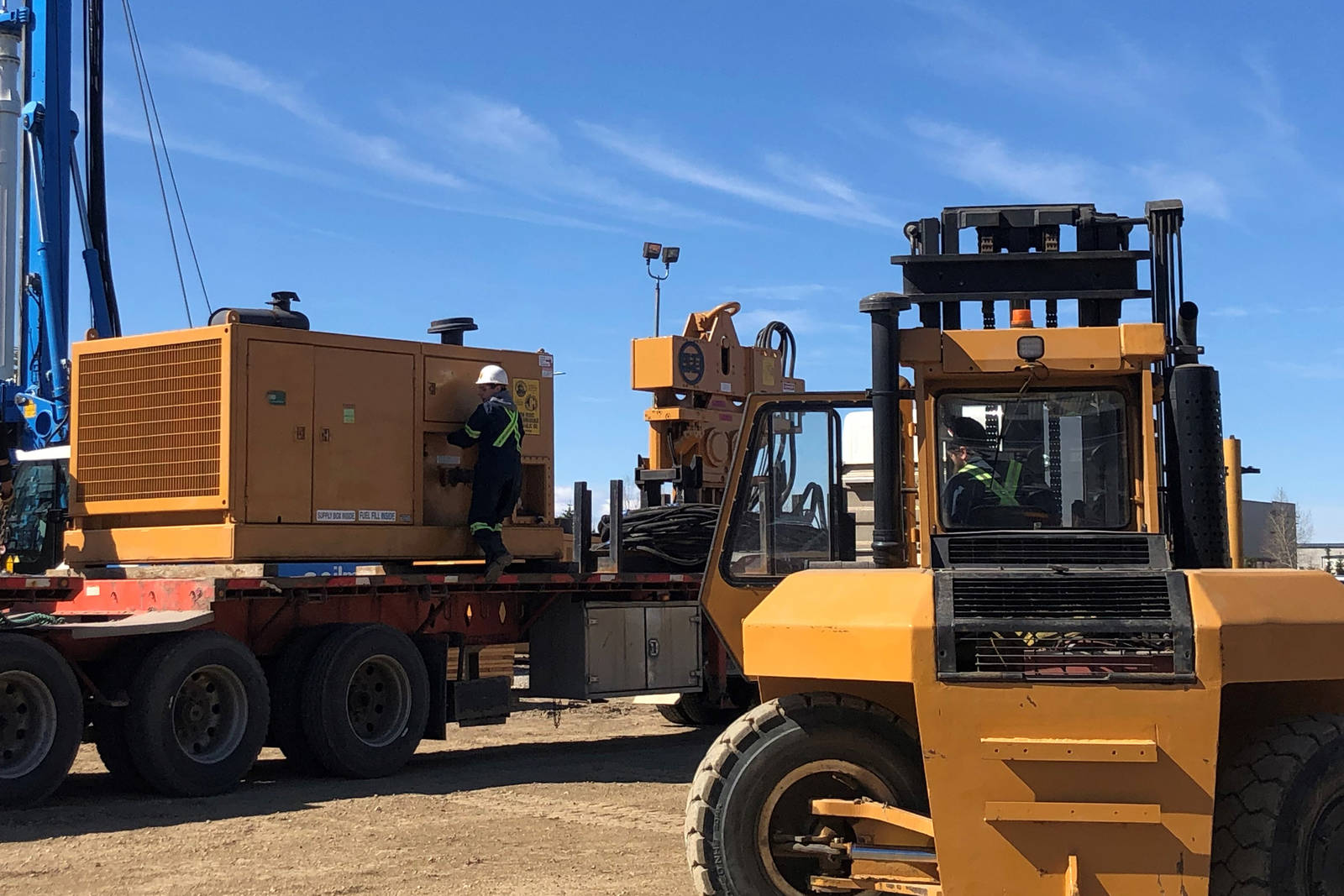 With each of the guys knowing exactly what needs to be done and checklists to back up each process it is a pleasure to watch them work knowing our clients
will be more than happy with each rental or purchase that leaves our yard.